The Hunt is On!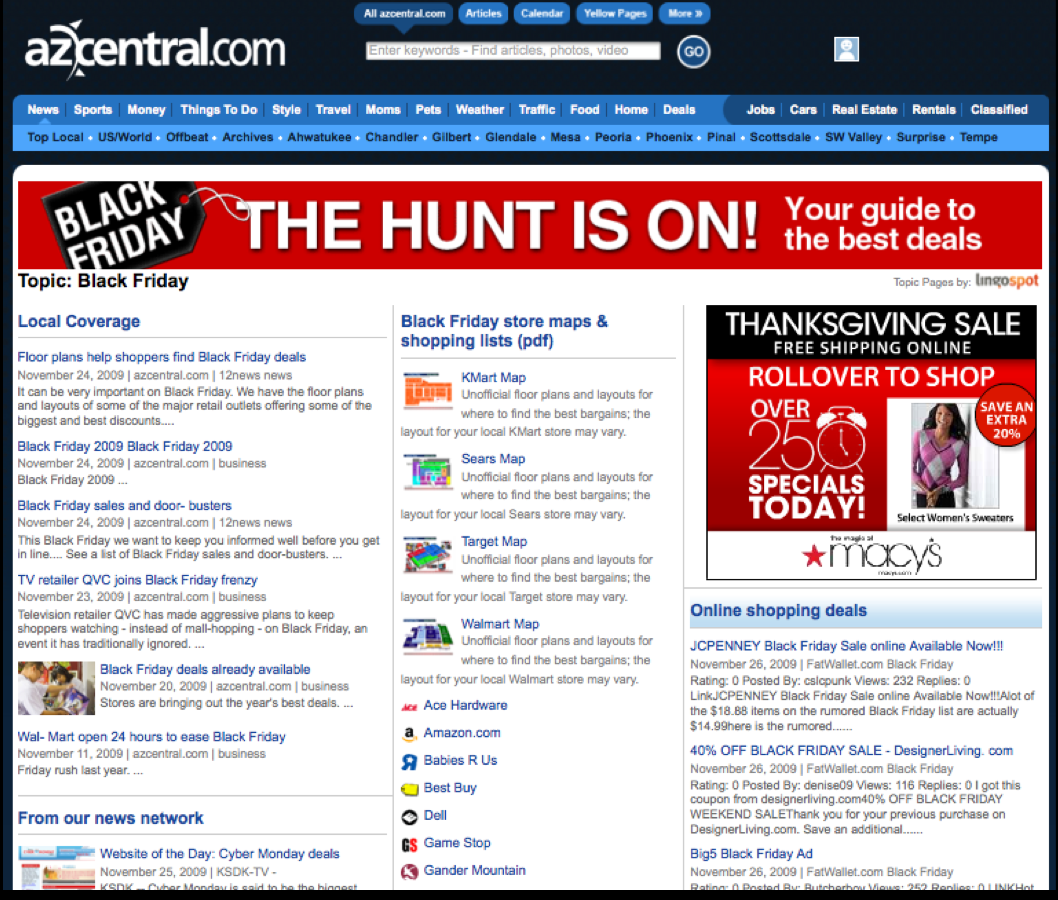 Black Friday is a day when bargain hunters hit the streets in search of the best deals, and this year the economic challenges and high unemployment make this day particular important for consumers and retailers alike.

During the last couple of days, Gannett newspaper and TV online properties across the nation have been helping their visitors take full advantage of tomorrow's incredible deals. At the center of this effort are the Black Friday topic portals, which have seen a tremendous spike in traffic as the hour of bargains approaches.

The Black Friday portals include something for everyone. For the casual shopper, there are handy printable PDF lists of sale items and promotions from top retailers, such as Amazon.com and Best Buy. The more involved bargain hunter will appreciate store layout maps, showing strategic locations of sales items, available for some of the largest discount stores such as Walmart, Kmart, Target and Sears. Finally, for the hardcore bargain hunter, there is a calculator for the uber-shopper, my personal favorite, where data can be sliced and diced to find just the right deal.

Have a wonderful Thanksgiving and happy shopping!


Tags: clients, newspapers